Vision
About ENGIE Factory Asia-Pacific
We are the venture arm of the ENGIE Group in Asia. Our mission is simple: Together with startups and individual founders, accelerate the transition to zero-carbon. Through ENGIE's global presence in over 70 countries, we can provide a unique competitive advantage to the startups we build and partner with. This in turn helps ENGIE achieve its zero-carbon ambitions more rapidly.
Our focus areas are in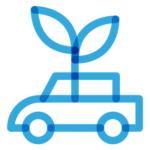 Green Mobility
We are looking for innovative solutions in alternative fuels, transport infrastructures, smart transit systems, electric mobility and upstream design and planning. Our goal is to improve air quality, reduce noise pollution, keep traffic flowing and optimize transit networks.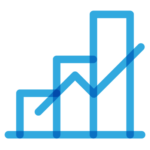 Smart Cities
ENGIE is leading the charge to smart, sustainable, and online cities. With the evolution of energy transition, we want to collaborate with startups on new technologies that will allow citizens to have a better quality of life.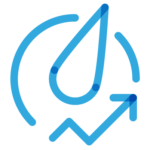 Energy Efficiency
Matching energy generation to demand is a key enabling factor for the energy transition. We are looking for startups with smart technologies to develop energy management solutions to respond more effectively to customer needs.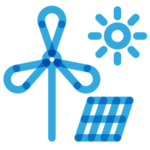 Renewable Energy
We want to redefine our relationship with energy by developing decentralized models for local generation of energy from renewable sources and developing innovative networked energy storage and redistribution solutions.

2019 in Numbers
Applications For Projects
Our Testimonials
ENGIE Factory has given BillionBricks at least a two-year head start.
Prasoon Kumar
Co-founder and CEO - BillionBricks
Working with ENGIE Factory is enabling us to reach a wide range of customers and suppliers, not just in the region but globally. We have been able to develop and test a business model that can help companies in multiple sectors make the best of the opportunity Electric Vehicles (EV) can provide.
Paul Welsford
Co-Founder & Director - EVDots
Working with ENGIE Factory has helped us access new project opportunities and grow our business. Since starting the program our system has been installed in six sites with ENGIE teams in Singapore and, through those projects and connections, we see the potential for longer-term collaboration in Singapore and abroad.
William G. Temple
CEO & Co-founder - Ampotech
ENGIE Factory opened doors to global customer opportunities for AVA Asia to scale our business. Together, we ran a successful pilot in Latin America and now look forward to working on longer term partnerships with ENGIE.
Wei Yik Lee
CEO & Co-founder - AVA Asia