On 7th December, Quentin Vaquette, the MD of ENGIE Factory spoke at SWITCH 2020. The Singapore Week of Innovation and TeCHnology (SWITCH) is the one-stop platform where innovation meets enterprise, with access to global startups, investors, corporates, innovation community and ecosystem players
Quentin's keynote session,The Race to #ZeroCarbon, kickstarted with ENGIE Factory's mission to accelerate the transition to a zero-carbon society, and how we partner with startups and aspiring founders. He then elaborated how we build the next generation of sustainability companies to solve global challenges across the areas of green mobility, smart cities, energy efficiency and renewable energy through our proven corporate venturing and business model innovation.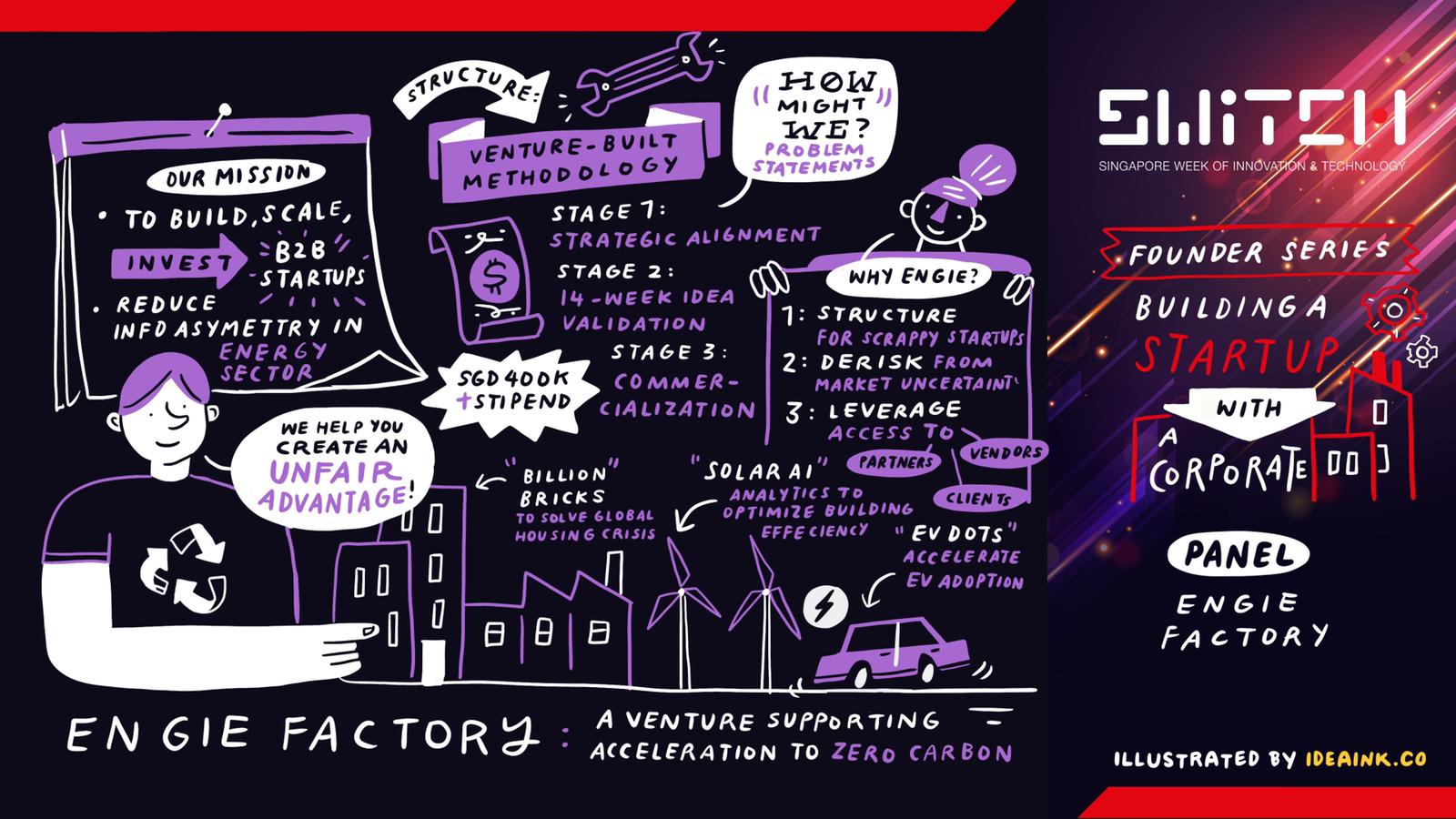 This was followed by a panel session entirely run by ENGIE Factory called The Founder Series: Building a Startup with a Corporate – where ENGIE Factory hosted a fireside chat with 3 of Factory's startup founders (from TablePointer, BillionBricks and EVDots) who have successfully launched their startup through our venture build programme. And we explained how we primarily build B2B companies with our founders – and share what inspired these founders to make the leap from corporate life to entrepreneurship, and their experiences working with ENGIE Group in building their startups.
Special thanks to Enterprise Singapore, SWITCH Singapore and IdeaInk for the videos and illustrations.